Community Development Action Hertfordshire
Farm Shops
---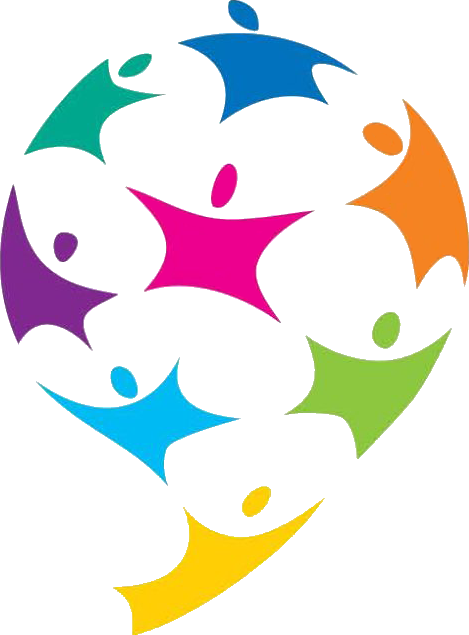 Farm Shops are located all over the rural areas of Hertfordshire and provide a vital service for rural communities which have lost local shops and services. They are essential for those living in areas with poor transport as well as catering for passing trade and families visiting the countryside looking for lunch, snacks, tea and good quality food and goods in an independent outlet. Farm Shops, which often include Cafes or Tea Rooms, provide fresh local produce including fruit, vegetables, meat, fish, bread and dairy as well as a wide range of products, gifts, household items plus firewood and solid fuel.
---
Broxbourne
Appleby Street Farm:
Providing high quality, locally produced pork, beef, lamb and chicken.
Appleby Street, Cheshunt Waltham Cross EN7 6QT
01992 633350
---
Lenny's Meats:
1 Cheshunt Park Farm, Cheshunt Waltham Cross, EN7 6PZ
01992 641935
---
Dacorum
Wayside Farm Shop and Raw Milk:
Raw Milk vending machine, Open every day 6am till 9pm
Accepts coins and £5 and £10 notes, We provide you with bottles
Fresh bread, fruit, vegetables, cakes, bedding plants, compost and lots more
Watford Rd, Kings Langley WD4 8EA
07831 246243
Visit Website
Facebook
---
Beechwood Fine Foods:
Beechwood Fine Foods sources an extensive range of British and local produce. They also offer freshly baked bread daily, as well as seasonal British fruit and vegetables.
Frogmore Street, Tring H23 5AU
01442 828812
Visit Website
---
Dunsley Farm Shop and Tea Room:
The Dunsley Farm Shop and Tea Room has over 45 years of supplying customers with fresh, locally sourced meat, vegetables and dairy products.
London Road, Tring HP23 6HA
01442 823357
---
Hemel Food Garden – Sunnyside Rural Trust:
Hemel Food Garden (HFG) offers training and employment for people with learning disabilities within a social enterprise setting. The team grows and sells fresh produce such as fruit, vegetables and salads. They also engage in poultry and bee keeping, PAT testing, gardening design and maintenance, allotment makeovers, and growing and selling a wide range of plants. There is a farm shop at HFG where they sell Sunnyside produce (fresh eggs, honey, jam and vegetables). They champion local food and promote local organic and fair-trade food.
Central Nursery, Two Waters Road, Hemel Hempstead HP3 2BY
01442 255977
Visit Website
---
P E Mead & Sons Farm Shop:
Mead's Farm Shop and Tea Room stocks everything you need to create great tasting meals from fresh fruit and vegetables, to free range eggs, freshly baked bread and locally sourced milk.
The Moors, Lower Icknield Way, Tring HP23 4NT
01442 828478
Visit Website
---
Munns Farm Shop:
Munns has been a family-run farm shop in Dagnall for over 50 years selling all the usual products but including coal, heating oil, salt for dishwashers and water softeners. They also sell a selection of homemade cakes, pickles, jams and honey.
17 Main Road South, Dagnall, Berkhamstead HP4 1QX
01442 843266
Visit Website
---
Rumbler's Farm Shop:
A small farm shop between Potten End and the Leighton Buzzard Road selling raw milk, home made cakes, eggs, bread, jam, meats, vegetables, gifts and flowers.
Potten End Hill, Water End, Hemel Hempstead HP1 3BN
01442 256788
---
East Herts
Church Farm Ardeley:
The Church Farm Shop sells fresh local produce including fruit, vegetables, ready meals, meat and fresh eggs. The Shop also sells fresh bread, jams, pickles and chutneys.
Ardeley, Nr Stevenage SG2 7AH
01438 861447
Visit Website
---
Bridget B's Traditional Meats:
Bridget B's is owned and operated by Bridget Borlase, who runs the business with her partner and together they employ a small, hand-selected team of staff who have the expertise and knowledge needed to deliver impeccable customer service. This includes four master butchers who possess a wealth of experience within the field of butchery. The business was formed in 2005. Bridget B's now operates from two retail shops.
Sacombe Hill Farm, Watton-at-Stone SG14 3NL
01920 831082
Visit Website
---
Dawlicious Milk:
Raw milk is available to buy from an easy to use vending machine seven days a week along with free range eggs and a huge variety of Dawlicious ice cream.
Amwell Place Farm, Downfield Road, Hertford Heath, Hertford SG13 7RZ
07540 132644 (ice cream)
07934 161524 (raw milk)
Visit Website
---
Foxholes Farm Shop, Butchery and Tea Room:
Selling fresh, flavoursome, and ethical farm produce locally reducing food miles and supporting other local farms and the community.
London Road, Hertford SG13 7NT
01992 552900
Visit Website
---
Pearces Farm Shop:
The Pearce family have farmed in the Puckeridge area for 45 years and in 1982 started to sell their own fruit and vegetables from a shed in the field and have steadily built up an award-winning business to sell their own wide range of quality fresh produce and fine foods – expanding a few times to accommodate even more exciting produce, but always sticking to their roots of selling good fruit and vegetables and supporting local suppliers wherever they can.
A10, Hamels Mead, Buntingford SG9 9ND
01920 821246
Visit Website
---
Hertsmere
Battlers Green Farm:
Battlers Green Farm Shop was established in 1960 and proved the keystone for the gradual development of Battlers Green Farm Rural Shopping Village. The Farm Shop remains the shopping village's anchor store – a genuine original that stocks all you might expect.
Common Lane, Radlett WD7 8PH
01923 856551
Visit Website
---
Ferny Hill Farm:
The Farm Shop has been providing its customers with fresh eggs, locally produced potatoes, fruit and vegetables for over 30 years.
Ferny Hill, Hadley Wood EN4 0PZ
020 8449 3527
Visit Website
---
North Herts
Hitchin Lavender:
Hitchin Lavender is a lavender farm attraction close to both London and Cambridge, with approximately 25 miles of lavender rows to walk through and pick your own fresh flowers. They also grow sunflowers and have a wild flower area.
Cadwell Farm, Arlesey Road Ickleford, Hitchin, SG5 3UA
01462 434343
Visit Website
---
Lordship Farm Shop and Tea Room:
Farmshop and Tea Rooms selling local produce.
77 Upton End Road, Shillington
01462 712947
---
Nine Wells Watercress Farm (D Sansom & Sons):
Nine Wells Farm is one of only two watercress farms in Hertfordshire and has been run by the same family for 200 years. It is so called because there are nine artesian wells in the cress beds, which are put down 250ft and draw water naturally from underground. There are two harvests a year, one beginning in March and ending in May when the watercress goes to flower and becomes dormant, and the second beginning in late August and ending in December.
Lilley Bottom Rd, Whitwell, Hitchin SG4 8JP
01438 871232
---
Sarah's Farm Shop, Ashwell:
It sells everything from home-made jams to local fruit and veggies, gluten free oats, freshly made food and drinks, polenta, nuts and seeds, plus a fresh deli counter selling delicious meats and cheese.
Ashwell Road Ashwell, SG8 0BP
01763 852376
---
The Farm Shop:
The Centre, 46-52 Codicote Road Codicote, Welwyn AL6 9TU
01438 716873
---
Trussells Offley Hoo Farm Butchers:
Traditional Butchers offering quality local free range meat, game, eggs, own chutneys and sauces. Natures Menu raw pet food stockist. Jo's loaves fresh bread on Friday and Saturday. PJ Veg fresh fruit and vegetables stand.
Hoo Lane, Offley, Hitchin, Herts SG5 3ED
01462 768800
---
Graveley Fruit Farm (PYO):
Graveley Fruit Farm is part of a larger arable farm that has been in the same family for four generations. The fruit growing side was started in 1981.
Graveley, Stevenage SG4 7EH
01438 727709
Visit Website
---
Stevenage
Brookfield Butchery and Village Stores:
A friendly family run farm and butchers shop selling their own beef and pork. They also make and sell their own sausages and burgers and cure their own bacon as well as carefully selected lamb and chicken and turkey at Christmas.
Aston End Road Stevenage SG2 7EU
01438 820228
Visit Website
---
St. Albans
Carpenters Nursery and Farm Shop:
Carpenters Farm Shop grow and sell their own vegetables on site minimising the effect on the environment. They have been operating under this philosophy for over 90 years. They also offer a range of jams, juices, chutneys, oils, bread, milk and cheese.
106 St. Albans Road Sandridge, AL4 9LJ
01727 853340
Visit Website
---
Earthworks:
Earthworks St. Albans is a registered charity that offers earthworkers, often with learning disabilities, work experience and training in horticultural and land-based skills.
Earthworks has a three acre site in Hixberry Lane that they manage using environmental principles. The public are welcome to visit the site to buy their produce and they also have a stall at the monthly St. Albans Farmers' Market.
Hixberry Lane, St. Albans, AL4 0TZ
01727 847311
Visit Website
---
Hawkswick Lodge Fruit Farm (PYO):
A family run business growing soft fruit. The emphasis is on personal, friendly service and they pride themselves on the quality, variety and freshness of their produce.
Harpenden Road, St. Albans, AL3 6JG
01727 831244
Visit Website
---
Hedges Farm Shop:
Hedges Farm Shop is an award-winning, family run farm shop near St. Albans selling home produced beef and lamb, as well as locally sourced pork, game, sausages and chicken.
Hedges Farm, North Orbital Road, St. Albans, AL2 2ET
01727 833803
Visit Website
---
Smallford Farm Shop:
Located on the site of a family owned fresh produce nursery, Smallford Farm Shop has stemmed from traditional market style methods of selling produce to local customers from pallets. The Farm Shop offers fresh produce to the public in a modern way, alongside a diverse range of products.
Hatfield Road, St. Albans, AL4 0HE
01727 747340
Visit Website
---
Watford
Wayside Farm:
Now selling fresh and raw milk.
Watford Road, Kings Langley WD4 8EA
07831 246243
Visit Website
---
And … Just across the borders
Cambridgeshire
Bury Lane Farm Shop:
An award-winning farm shop near Royston and not far from Cambridge with easy access to major routes. Bury Lane offers everything from the finest foods, fresh produce, and a relaxing Cafe, to all you need for the garden.
Melbourn Royston, Herts SG8 6DF
01763 260418
Visit Website
---
Hill View Farm Shop:
The business was started in 1998 as a local independent farm shop. All fruit and vegetables offered are produced by local farmers and are competitively priced. Quality pet supplies including horse feed and stable equipment are also on offer.
12-14 Cheshunt Lane Bassingbourn, Nr Royston SG8 5JH
01763 224226
Visit Website