Community Development Action Hertfordshire
ACRE Information Sheets & Model Documents
---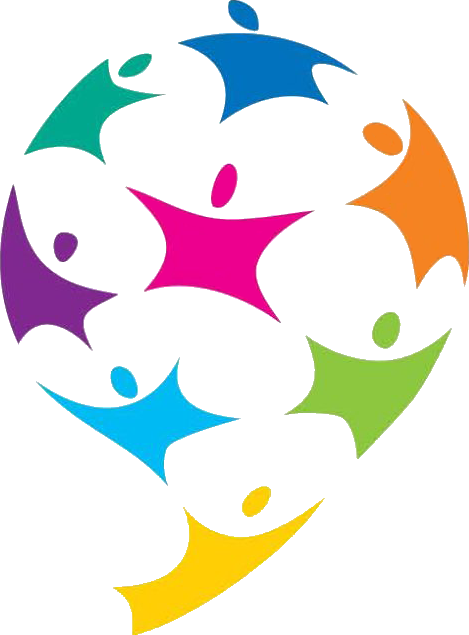 ACRE Village Hall Publications including the Information Sheets (updated September 2022)
ACRE provides Village Hall Information Sheets and a number of Model document Publications which provide all the up to date information that Management Trustees need to manage their Community Building.
Please note that whilst some of the publications are only applicable to Charitable organisations that own or lease and manage their Hall most are suitable for all types of Community Buildings.
These publications are available through CDA Herts as an authorised member of the ACRE Network.
To order any of the publications please email: tim.hayward-smith@cdaherts.org.uk
Publications and Information Sheets are only available to Organisational Members or non Members at the following Cost:-
Organisations who are Members: Free if emailed or 25% discount if posted + P&P
Non Members: Full price if emailed. If Posted Full price + P&P
Individual Members N/A
Articles of Association for a village hall
£35
Occupational Licence
£35
Preliminary Declaration of Trust
£35
Lease of land and trust deed – Charity Commission approved
£35
Transfer of free hold land and trust deed – Charity Commission approved
£35
Charitable Incorporated Organisation (CIO) Constitution for a village hall – Charity Commission approved(2016)
£35
Charitable Incorporated Organisation (CIO) Constitution and Lease for a village hall – Charity Commission approved (2016)
£35
Model Hiring Agreement (2016)
£35
Village Halls Information Sheets (date of update/rewrite in brackets)
VHIS 1. Planning Fees for Village Halls (Nov 2020)
£10
VHIS 2 Parish Council Help for Village Halls ( Oct 2021)
£10
VHIS 3 Providing services in Village Halls (Apr 2021)
£10
VHIS 4 Data Protection for Village Halls and Community Buildings (Apr 2021)
£10
VHIS 5 Safeguarding (Apr 2021)
£10
VHIS 6 Village Halls and registration for VAT (Sept 2022)
£10
VHIS 7 Village Halls Insurance Cover (May 2021)
£10
VHIS 8 Storage in village halls (Jun 2021)
£10
VHIS 9 Entertainment in Village Halls (Jan 2016)
£10
VHIS 10 Alcohol in Village Halls and Addendum – not available
VHIS 11 The Charities Act 2011 (Feb 2022)
£10
VHIS 12 Village Halls and car parks (Sep 2013)
£10
VHIS 13 Grant Making and support for Community Groups (May 2021)
£10
VHIS 14 Asbestos (May 2015)
£10
VHIS 15 Health & Safety Legislation and Village Halls (Dec 2017)
£10
VHIS 16 Not in Use
VHIS 17 Trustees – Roles and Responsibilities (Jun 2016)
£10
VHIS 18 Village Halls and VAT on Building Work and Other Purchases (Nov 2017)
£10
VHIS 19 Marketing your Village Hall (Jan 2016)
£10
VHIS 20 Health and Hygiene in Village Halls – not available
VHIS 21 Overnight Accommodation in Village Halls (Jan 2011)
£10
VHIS 22 Managing employees and volunteers (Dec 2015) ~ 22A Self-Employed (Apr 2014)
£10
VHIS 23 Planning an Extension, Refurbishment or New Build (Feb 2016)
£10
VHIS 24 Village Halls and Payment of Rates (May 2015)
£10
VHIS 25 Making your Village Hall accessible – not available
VHIS 26 Coping with VAT on Fuel and Power supplies (Feb 2011)
£10
VHIS 27 Village Halls and social clubs – not available
VHIS 28 Creating a business plan (Dec 2010)
£10
VHIS 29 Bingo in Village Halls (Jan 2011)
£10
VHIS 30 Village Hall Heating (Nov 2013)
£10
VHIS 31 Village Hall flooring (Jan 2011)
£10
VHIS 32 Recruiting and retaining volunteers (Jan 2016)
£10
VHIS 33 Gaming and Lotteries (Feb 2011)
£10
VHIS 34 Sale of Goods (Feb 2011)
£10
VHIS 35 Trustee Liability and Trustee Indemnity Insurance (Sep 2013)
£10
VHIS 36 Village Halls run by Parish Councils as Sole Trustee (Feb 2015)
£10
VHIS 37 Fire Safety in Village Halls (Apr 2015)
£10
VHIS 38 Short guide to security in your Village Hall (May 2017)
£10
VHIS 39 Village Halls and incorporation (Sep 2013)
£10
VHIS 40 Village Halls and their governing documents and Title Deeds (Jul 2021)
£10
VHIS 41 Accounting and Village Halls (May 2017)
£10
VHIS 41A Annual Report Template (word version)
£10
VHIS 42 Equality in Village Halls (Jan 2018)
£10
Download the full list